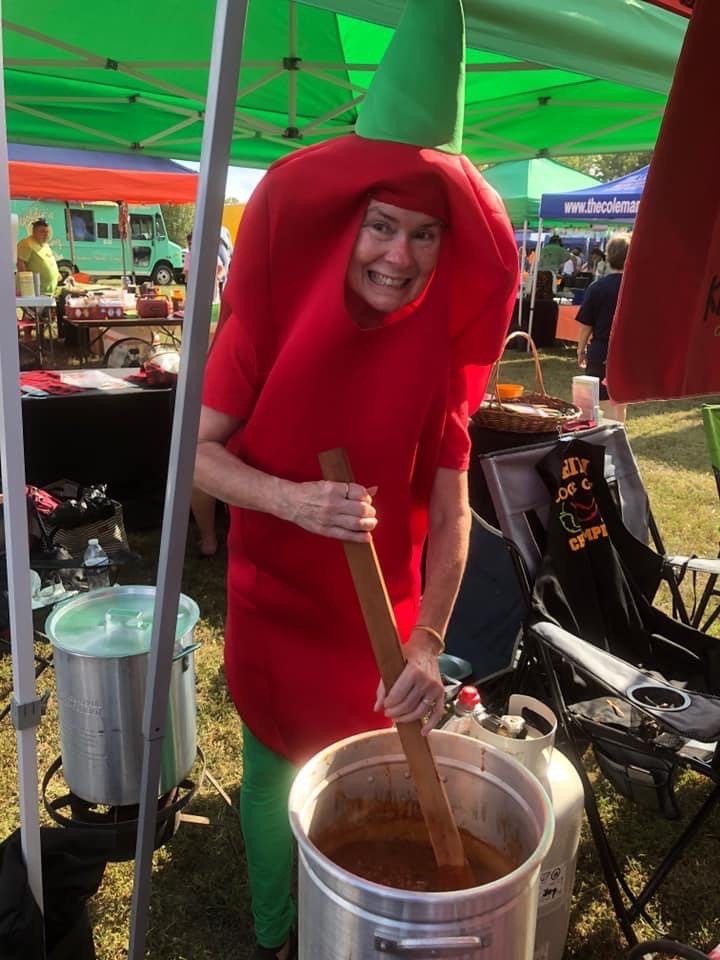 CAROLINA'S CHAMPIONSHIP OPEN
Our Carolinas Chili Championship (CCC) Open division is a judged competition for individuals and organizations based in the Carolinas wanting to compete in an "Homestyle" chili cook-off for cash prizes and bragging rights! The cook team winning first place in the CCC Open judged competition will advance to the amateur division competition at International Chili Society World Cook-off which in 2023 is once again being held in Myrtle Beach.
Cook teams participating in the Open Division will be provided a 24 oz judging cup which they will turn in at 11:30AM. CCC will follow the judging procedures used by the International Chili Society to conduct a 'blind' judging to ensure a fair result in selecting the top three winners.
Chili that is entered in this category can be prepared on site or in advance following SCDHEC health-code requirements. Entries must contain fresh or ground chili peppers. All other ingredients including meat, tomatoes, any variety of beans, pasta, seasonings, and other ingredients required to make your best chili are permissible. All ingredients must be sourced from a licensed, commercial supplier.
Carolina's Championship Open winners will receive:
1st Place – $500 and a Banner
2nd Place – $250 and a Placard
3rd Place – $125 and a Placard
BIG MONEY!
Every cook team giving away chili is automatically entered into a People's Choice competition where the public votes for their favorite chili. Each of the tasting kits provided to the public contains a plastic token to award to their favorite chili. The contestant getting the most tokens will receive the People's Choice prize. CCC will provide an official sealed token collection container with a team number on the bottom to collect people's choice tokens. The collection containers will be picked up from each booth by CCC at 4 PM.
Teams competing in the CCC open should have 2 gallons of chili to give away after turning in their judging cup. Cook teams looking to walk away with a People's Choice win should be prepared to hand out 3 to 5 gallons of chili as the last team standing usually prevails in this category.
People's Choice 1st Place Prize: $1,000, Award, and bragging rights!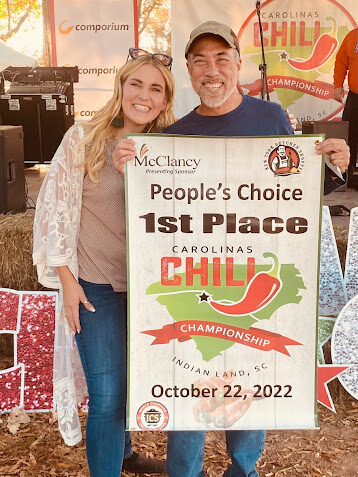 Notice: To ensure a fair result, any cook-team losing or tampering with the sealed collection container will be disqualified from the People's Choice competition. Any cook-team giving tokens to another cook team or receiving tokens from another cook team will be ineligible to receive cash prizes in all CCC categories.
SHOWMANSHIP
Judges will be looking for booth decor that conveys a theme and creates a memorable visual experience for the public. Cleverness, a sense of humor and playful antics that engage and entertain the crowd creating a sense of excitement will score well.
1st Place Prize: $250, Award, and bragging rights!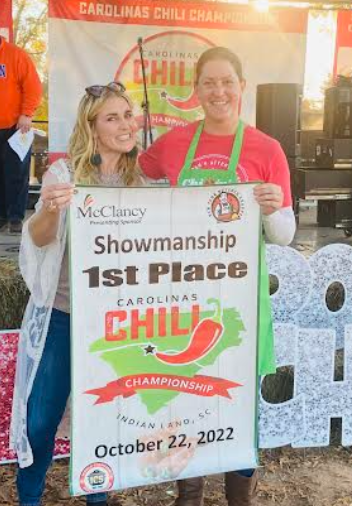 Planning to compete? Click here for more information about the cook site, what to bring, and participation forms.
Contact Us